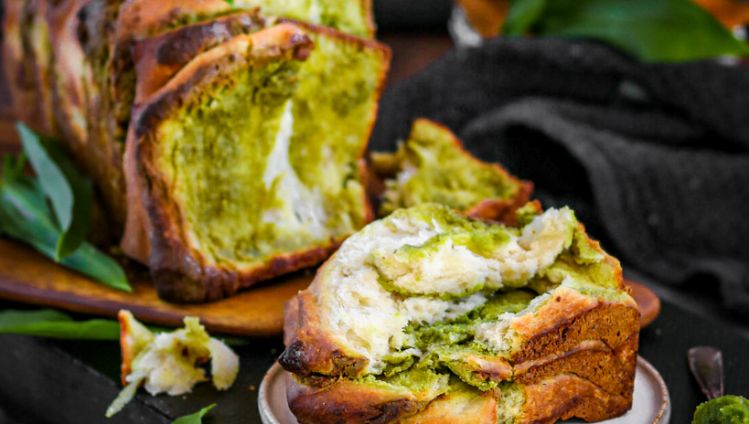 Recipe
Wild garlic pesto torn bread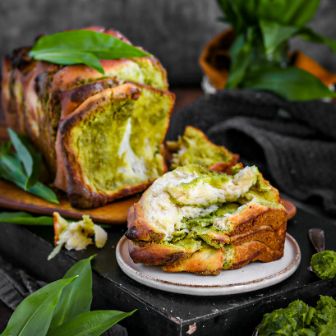 Ingredients
Pesto
1 bunch wild garlic
200 g cashew nuts
25 g yeast flakes
50 g MyLove-MyLife almond or coconut yoghurt alternative natural
1 tbsp oil
A squeeze of lemon juice
Yeast dough
500 g flour
100 g MyLove-MyLife Almond or Coconut Yoghurt Alternative Natural
5 g salt
50 g margarine
10 g sugar
200-250 g water
1 sachet dry yeast
Preparation
Pesto
Blend everything together in a blender.
Yeast dough
Knead all the ingredients into a smooth dough and leave to rise for 30-60 minutes. Roll out the dough into a rectangle (30x40 cm), spread with the pesto and cut into 6 strips. Cut the strips in half and stack them in two piles. Cut each stack in half again and place in a greased loaf tin.
Bake in a preheated oven at 200 degrees for about 30-40 minutes. Remove from the tin and pat down.
Recipe and photos by you_did_pumpkinlove by Judith Bernert