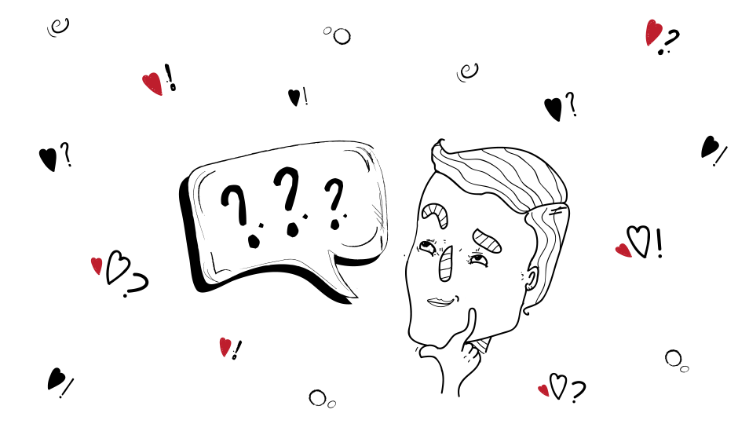 Frequently asked questions
Whether all our products are vegan, lactose- and gluten-free, which cultures we use in our yoghurt alternatives or whether our products are probiotic - whatever you want to know: With our FAQ, we try to answer all your questions about us and our products as transparently as possible. If you have any other questions, please feel free to contact us - we are always here for you!
Availability / General Information
MyLove-MyLife products are available in organic shops in different countries, i.e. in different organic supermarkets as well as in small, local organic shops.
If you cannot find our products in your trusted organic market, it is often worth asking for our products. In most countries, retailers can easily order our products for you.
We are currently working on a clear solution to answer your question about the availability of our products for your location - stay tuned! In the meantime, if you need specific support in finding products for your location, please send us your request via the contact form or by email to office@mylove-mylife.at. We will be happy to help you.
Yes, all our products come from organic farming and are certified according to the EU Organic Regulation.
Yes, all MyLove-MyLife products are purely plant-based and vegan certified.
Yes, all MyLove-MyLife products are lactose-free.
Our almond and coconut-based yoghurt alternatives and drinks are gluten-free.
We use corn and tapioca starch in the coconut and almond-based yoghurt alternatives.
All our oat-based yoghurt alternatives contain gluten.
We carry out allergen tests on all production batches that are made after products containing oats. This ensures that the cleaning was effective and that there are no residues of gluten in the coconut and almond product.
We currently make products from oats, coconut and almonds.
We do NOT have any in our company:
seeds
soy
peanuts
lupins
cashews etc.
To avoid cross-contamination, the coconut product is always produced and filled before the almond and oat product. After the production of an almond or oat product, a complete CIP cleaning is carried out. The subsequent product is tested with a rapid allergen test.
Lactic acid cultures do not contain milk and are therefore also suitable for people allergic to milk protein.
Lactic acid cultures break down carbohydrates and lactic acid is produced in the process.
This happens, among other things, during fermentation, which is therefore also known as lactic acid fermentation. Lactic acid bacteria occur naturally on fresh fruit and vegetables as well as in healthy intestinal flora. They metabolize carbohydrates such as sugar or starch to produce lactic acid.
Lactic acid is therefore not of animal origin, but a product of lactic acid fermentation.
The natural versions of our yoghurt alternatives based on oats, coconut and almond have no added sugar, i.e. they are unsweetened. They are available in 400g pots and 125g pots. The natural varieties are a wonderful alternative for all those who would like to do without sugar or sweeten according to their own preferences or who would like to spice up the yoghurt alternatives themselves with fruit.
Our UHT almond drink is also unsweetened.
The MyLove-MyLife UHT coconut drink is sweetened with agave syrup.
The fruit variants of our yoghurt alternatives are sweetened with organic beet sugar.
The MyLove-MyLife coconut ice cream is also sweetened with organic beet sugar.
Yes, the live bacterial cultures are added after pasteurisation. They take care of the acidification process and remain in the product until the end of the best-before date.
All living things are divided into two main groups. These are
Prokaryotic (no nucleus; the DNA lies freely in the cytoplasm).
Eukaryotic (the DNA is located in the cell nucleus)
Animals belong to the eukaryonta because all cells in animals have a nucleus and bacteria belong to the prokaryonta because they do not have a nucleus. Therefore, animals and bacteria belong to different groups of living organisms.
If we now look at the definition of vegan from the IVU (International Vegetarian Union), we can see that animals or products derived from animals are not allowed. Based on the above definition, bacteria are not defined as animals and are therefore allowed to be used in vegan products.
What are the carbon and nitrogen sources derived from? What are the minerals derived from?
The carbon and nitrogen source and the minerals are not derived from animals.
What are the starter cultures?
Bifidobacterium species
Lactobacillus acidophilus
Lactobacillus delbrueckii subsp. bulgaricus
Lactobacillus paracasei
Streptococcus thermophilus
Pasteurisation is necessary for product quality and especially for product safety.
Bacterial cultures are added to ferment our vegan yoghurt alternatives. These bacteria break down carbohydrates and lactic acid is produced (process of lactic acid fermentation). The lactic acid gives our products their typical mildly sour taste.
Our products naturally contain calcium. We do not add calcium.
Our products are free from any artificial additives such as flavourings or colourings. Short ingredient lists are important to us, we rely on purely natural ingredients and only use what our products really need.
Sea salt is used in our products.
No, we only use sea salt without anti-caking agents.
The MyLove-My-Life yoghurt alternatives contain the following probiotic cultures:
Lactobacillus Bulgaricus
Bifidus and Acidophilus
The filling lines for our products are currently specialised in filling in plastic and are not suitable for glass as a packaging type. We are aware that packaging is ecologically problematic and a major challenge in addressing our environmental issues.
However, the issue of packaging is very complex and there is simply no such thing as the "most sustainable packaging" - opinions on the "most environmentally friendly material or system" vary widely. In addition, a deposit system for glass packaging of milk and yoghurt (alternatives) is currently hardly developed in Austria, and alternative packaging materials are often only in development or still in the test phase.
The decision to change our packaging is not an easy one and must be well considered, because it involves a system change in production as well as changes in other processes such as logistics.
However, we can assure you that we are dealing with the issue on a daily basis and are looking for a long-term solution in order to design our product portfolio for the future in accordance with all aspects of sustainability - social, ecological and economic.
No monkeys or other animals are used in the coconut harvest. Our products are all vegan certified. When we are audited as part of this certification, the aspect of monkey labour in coconut harvesting is also checked. For us it is not acceptable that monkeys are used by our suppliers. In addition to the inspection by independent third parties, we also visit our suppliers in person - so that we can form our own opinion and build up trust with the suppliers.
The indication of origin under the EU organic logo always refers to the total origin of the ingredients. For example, the almonds come from Italy (EU) and the tapioca starch from Thailand (non-EU).
Almonds: Italy
Coconut: Sri Lanka, Philippines
Oats: Austria
Locust bean gum: Italy, Spain, Greece, Morocco, Tunisia
Tapioca starch: Thailand
Corn starch: EU
Salt: Croatia
Lactic acid cultures: Denmark
Blueberries: Finland, Latvia
Beet sugar: Austria
Mango puree: India
Passion fruit juice: Thailand
Lemon juice concentrate: Italy
Bourbon vanilla extract: Madagascar, Comoros, La Reunion
Raspberries: Poland
Apples, apple puree: Austria
Aronia juice concentrate: Poland
Agave syrup: Mexico
Cocoa butter: Central and South America
Chocolate: Peru
Hazelnuts: Turkey
Roasted wheat: Austria
Oats roasted: Austria
Grain flake mix (oats, barley, wheat, rye, spelt): EU
In the interest of our customers and natural foods, we do not use emulsifiers. For this reason, our products may secrete water over the course of their life, but this does not have a negative impact on the taste.
The products become wonderfully creamy and homogeneous again by shaking before opening or stirring afterwards.
For complaints, please send an email to qualitaet@mylove-mylife.at.
If you send our team the printed best before date of the affected product, they can check the return samples to verify your complaint.
Our quality management team will get back to you.
"My Love. My Life. My Choice."