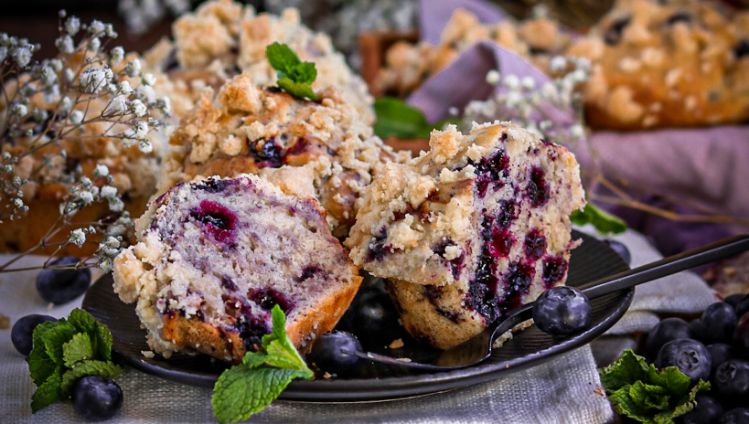 Recipe
Blueberry crumble muffins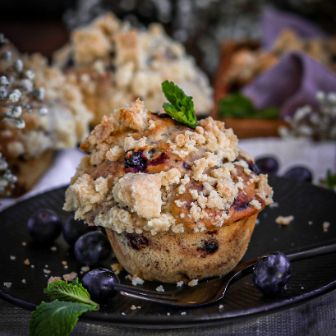 Ingredients
Vanilla muffins basic dough (12 portions)
"dry" ingredients
380 g flour
1 sachet vanilla custard powder
160 g sugar
2 sachets vanilla sugar
1 sachet baking powder
A pinch of salt
A little lemon zest
"wet" ingredients
1 cup MyLove-MyLife coconut or almond yoghurt alternative vanilla
120 g MyLove-MyLife coconut or almond yoghurt alternative natural
150 ml MyLove-MyLife almond or coconut drink
1 tbsp almond puree
Also:
175 g frozen blueberries
Crumble
150 g flour
40 g sugar
75 g vegan butter
Preparation
Muffins
Mix the dry ingredients together first, then stir in the remaining ingredients quickly to make a smooth batter.
Carefully fold in the blueberries.
Crumble
Work the ingredients into crumbles with your fingers.
Pour the batter into 12 ramekins and cover generously with the crumble.
Bake in the oven at 180 degrees for 30 minutes (test with chopsticks).
Recipe and photos by you_did_pumpkinlove by Judith Bernert